Pressure switch - One way, single phase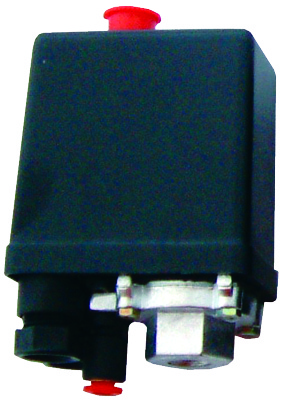 The pressure switch is used to start and stop a compressor to maintain pressure in a pneumatic system.
Voltage: Single phase
Unloader connection Push-in (nylon tube)
Thread: 1/4 BSP
Ports: One way
Pressure rating: Max 10 Bar
Air pressure is important:
Compressors need quite a bit of power to generate compressed air and it is advised to keep the electrical cable to a minimum length. A 10m cable lead should have a core thickness of at least 2.5mm. If distance is important to supply compressed air, rather increase the length of hose instead of using an extension lead.
An extension lead could shorten the life expectancy of the pressure switch.