Pressure gauge - 1/4 BSP Bottom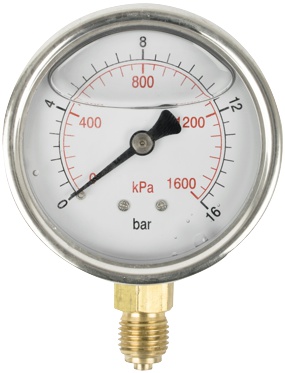 The pressure gauge is an instrument showing the pressure in a pneumatic system.
Dial diameter: Ø63mm
Pressure range: 0 - 16Bar
Thread: 1/4 BSP
Position: Bottom
Glycerine pressure gauges have greater precision than dry gauges and are less likely to give inaccurate readings due to wear and tear from mechanical vibrations. The gauge also has a metal casing.