Inline lubricator 1/4 BSP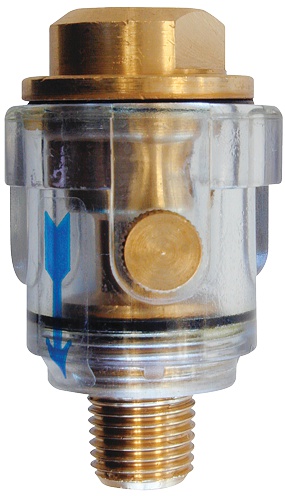 The lubricator is fitted inline for air tools that require lubrication from pneumatic oil.
For a lubricator (oiler) to function properly, it needs to be fitted within 15m of the air tool.
We recommend using pneumatic oil AT OIL
Keep note of the fitment arrow indicating the airflow direction.
Supplied in hanging box.