Hose reel 30m x 8mm Polyurethane hose, portable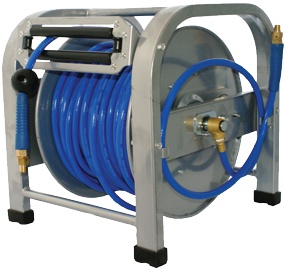 30m retractable air hose reel that is portable.
The hose is quickly and properly reeled up after use.
No more knotted and twisted hoses, the polyurethane hose has very good durability. No more tripping over hose, just reel up the hose when finished working.
Great for general air tools:
Air duster
Tyre inflator
Paraffin gun
Features:
Quickly and properly reeled up after use
No more tripping over hoses, reel it up when done working
No more knotted and twisted hoses
Polyurethane hose
Portable