Flexible hybrid hose - 100m x Ø8mm ID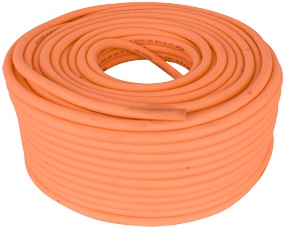 Specially designed hose for cold temperatures, to be able to withstand up to -40°C.
The hose is 40% lighter than rubber hose.
The orange colour makes it more visible in the workplace.
Inner braided reinforcing allows for air pressure up to 62 Bar (900 Psi).
Colour: Orange
Dimensions:
Inside diameter: 8mm
Length: 100m